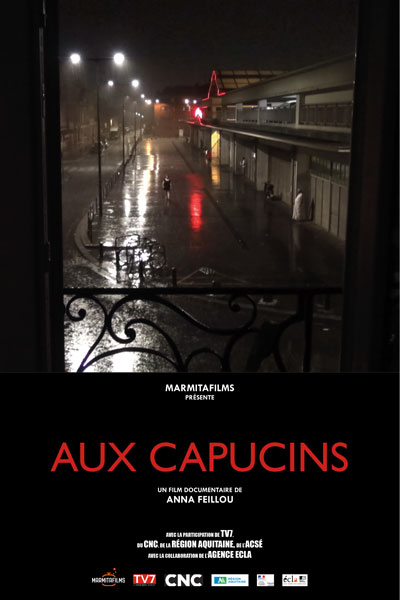 Anna Feillou | Documentaire | 59' | 2015
(Fr) Une place dans le monde. La place des Capucins à Bordeaux. Place du marché. Place des « étrangers ». Place refuge, nourricière et sans sommeil. Un film pour en faire le portrait. De l'aube à la nuit, du centre vers les marges. En creux, le visage irréversiblement mélangé d'une ville.
(En) Place des Capucins in Bordeaux – a great place to live, and I am among its inhabitants. I want to film this place which has fed me as "a local", like a window on the market stalls of the world.